Metrics3D
Science Visualization
Metrics3D is a leading designer and developer of award-winning products and creative assets marketed and presented in print and broadcast media, and via multimedia and exhibit venues worldwide.
As a prolific entrepreneurial enterprise, Metrics3D is responsible for the development, production and marketing of hundreds of trademark products, generating millions of units in sales. Clients, partners, associates and professional affiliations include The Discovery Channel, The Learning Channel, The Science Channel, Universal Pictures, ABC News, Wall to Wall Pictures, Animatek International, The University of California, The Dinometrics Company, The Dinocardz Company, SGI/Silicon Graphics Incorporated, The California Academy of Sciences, The Nature Company, PepsiCo, Safeway, CVS, Macys, Mix Magazine, Electronic Musician Magazine, Keyboard Magazine, National Geographic; among many others.

With an insatiable appetite for product design, illustration, digital modeling, and penning engaging copy; a natural aptitude in business development and an incessant drive to succeed; founder Dave Marrs has over 20 years' experience in science visualization applied across all media. Founder of the legendary Dinocardz company, he has sharpened the focus and expanded the range of applications of his science visualization projects through the formation of Metrics3D.
Bolstered by extensive international studies at Union College, Syracuse University and the University of California, Berkeley; Dave has contributed to leading ventures for Discovery Channel, National Geographic, The California Academy of Sciences, Animatek International, Mix Publications, among many other scientific, media and business entities.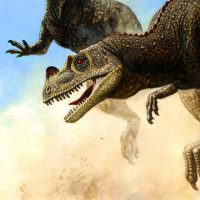 "serious design chops and a fabulous sense of humor"
The Crew
A Team You Can Rely On
Dave knows he wouldn't get a fraction of the things done he needs to if it wasn't for his awesome crew. Kara Margules heads up our sales department, helping us find new clients in need of design services when he's not hitting the sales himself. Marie St. Clair keeps our team working while developing awesome new product designs. Jason Andrews leads our exceptional IT support team when he's not making a new batch of award-winning home brewed ale.
Metrics3D wouldn't be anywhere if it wasn't for our highly-skilled team of innovators. Embracing industries from publishing to media advertising, our amazing team can tackle any project for any business anywhere in the world.